THE LITTLE YARNMOUTH ABDUCTION
​

​Falsely accused of murder, twelve-year-old Evan Peregrine battles through a raging storm to get home to the island of Little Yarnmouth only to find it deserted. Searching for explanations he is soon plunged into the savage world of the Conkwoyoto, an Arctic tribe that turned to piracy after the polar ice cap broke apart. But there is something strangely familiar about these fearsome men and their tattooed faces, and memories of the day he lost his leg and his mother in a collision with an iceberg come flooding back. Now Evan must avoid being captured by the police and Conkwoyoto while trying to track down the missing islanders, prove his innocence in a murder, and uncover the mystery of the Arctic tribe that's traveled thousands of miles to Little Yarnmouth Island.
Powered by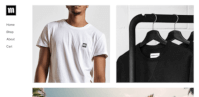 Create your own unique website with customizable templates.